"The biggest mistake is not taking the time to properly understand what is needed in order to prep the cabinets for painting," says David Steckel, Thumbtack home expert. "Repainting kitchen cabinets may seem like a fit-for-DIY job, but it's a tricky, time-consuming project, and if not done right, could look worse in just a few months."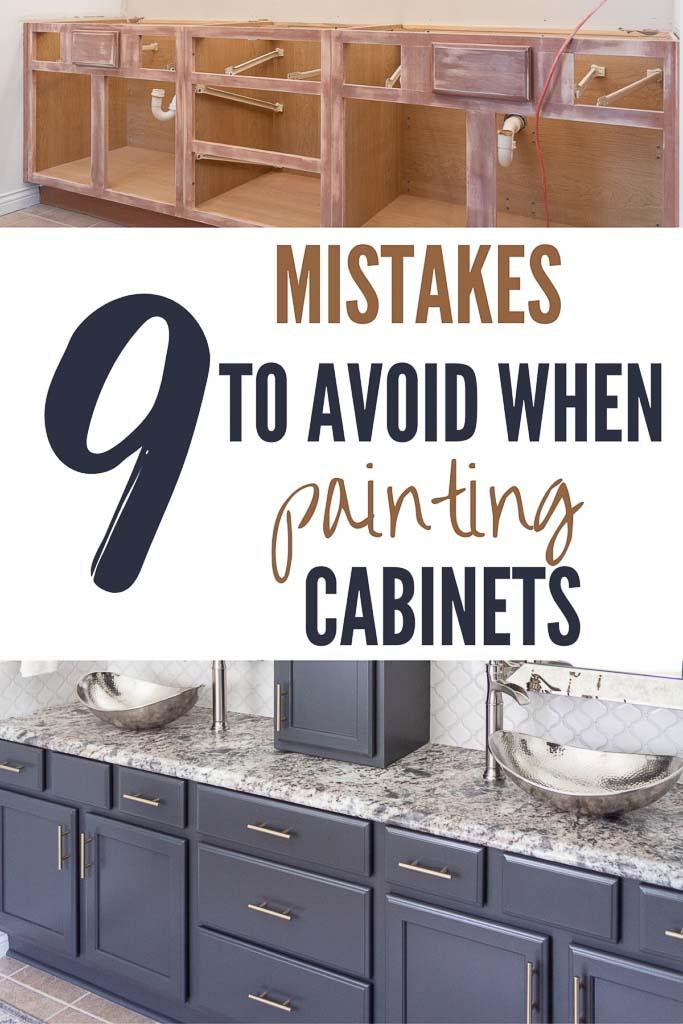 Before you start painting, most cabinets will require sanding the surface and filling in any cracks or uneven areas with wood filler and allowing it to dry. Once sanded, use a damp cloth or a lint-free tack cloth to remove all of the dust and debris. Any small particles that aren't cleaned up can waft into the paint and ruin the pristine surface of the cabinet.
If you have patience and some DIY skills, this is a project you may be able to tackle yourself; however, depending upon the intricacy of the cabinet design and your expectations for the final product, it may be worth it to hire a pro. "The average cost in the U.S. to paint your kitchen cabinets is between $1,000 to 1,700 or between $45 to 60 per hour," says Steckel.