Thinking of re-flooring your home? Renovating your interiors? We get it—there are endless options for floor tiles, and making a choice can be difficult. Here are five tips which can help you narrow down your choice.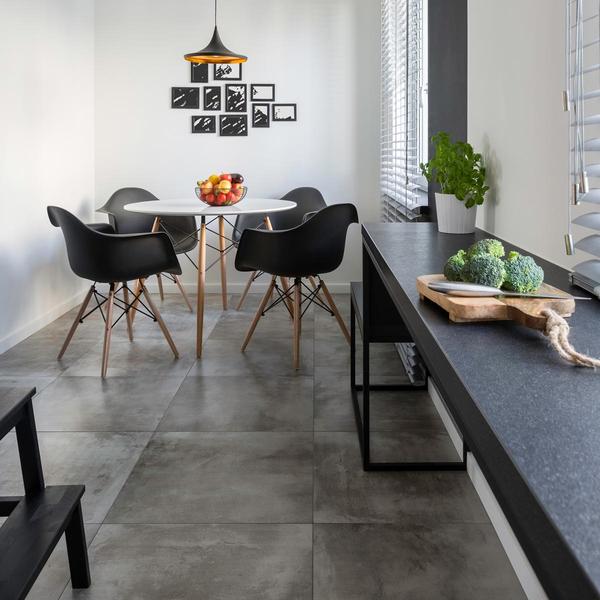 1. Everything About Types of Tiles
• Ceramic tiles are durable and affordable but are prone to chipping and cracking. It is highly recommended to go for group-4 or group-5 ceramic tiles which are suitable for areas that handle light and medium traffic. • Porcelain tiles are not only denser and stronger than ceramic but are also scratch and stain resistant. For a seamless finish, opt for rectified or joint-free porcelain tiles. Use epoxy grouting to impart a neat look. • Vitrified tiles are strong, durable, stain and moisture resistant. They are available in different varieties like double charged vitrified tiles which include a two-tone colour, full body have a uniform palette throughout the tile, soluble salt ones are available in different patterns and glazed tiles come with an additional shine.• Also, natural materials like sandstone, limestone, marble or travertine are available in the form of tiles.• For a bold look, opt for cement tiles which are available in traditional patterns. Since these are porous in nature, they need to be sealed periodically.
2. How to Choose the Right Size
• When choosing the size, make sure there is minimum wastage during installation. Pick large-sized tiles for the living room, dining room and bedroom. • Smaller ones are appropriate for the kitchen and bathroom. Keep in mind that large tiles create less joint lines and impart the feeling of spaciousness.
3. Pick the Ideal Tile Finish
• Gloss finish tiles have an attractive mirror-like sheen which reflects a lot of light, adds brightness and gives the home a spacious look. Glossy ones should not be used in areas like the kitchen or bathroom because they have the tendency to get slippery when wet.• Matte finish ones are slip-resistant, non-reflective and they do not show stains or dirt easily. Also, slip-resistant tiles reduce the risk of falling in moisture-laden areas like the kitchen and bathroom. For maximum safety, choose tiles with a COF( coefficient of friction) value of more than 0.6.• You can also go with a semi-matte or lapatto finish. These have a higher shine than matte tiles and are non-slip in nature.
4. Tips on Design
Tiles are available in a variety of colours and patterns. With advancement in digital printing technology, tiles can simulate the look and feel of natural materials like wood, marble and different types of natural stone. You can also mix-and-match two or more tiles to create an interesting pattern.