How to lay sheet vinyl flooring
Firstly, before you have even purchased your new floor, you need to measure the room you're installing it in. As sheet vinyl is cut directly from the roll, always measure your room, and double check the measurements, before purchasing. Include an additional 10mm around the edge of your room to allow for any potential shrinkage during acclimatisation. For a full idea on how to measure your room, check out our "how to measure your room" blog.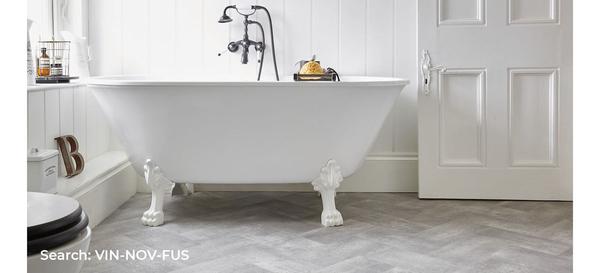 Once you've purchased your new sheet vinyl floor, you have two options to choose from when installing. Sheet vinyl is one of the most DIY friendly floors available to you thanks to the ability to simply loose lay your choice directly on the subfloor. Our options can be loose laid up to 24m2with our Pegasus range, but other ranges do vary. Loose laying is quick and easy, but as no adhesive is being used, it can lift or cause it to shift in high traffic areas.
If the room you're looking to install in is over the loose lay limit, or will likely see a high amount of traffic, then you may prefer to attach your sheet vinyl using specialist tape or glue. This provides a strong bond to the subfloor and minimises the risk of your vinyl lifting at the edges. For a more in depth look at installing sheet vinyl flooring, check out our installation guide.