No, really, they literally showed us that Ashtray finale scene seven episodes ago.
by Stephanie Soteriou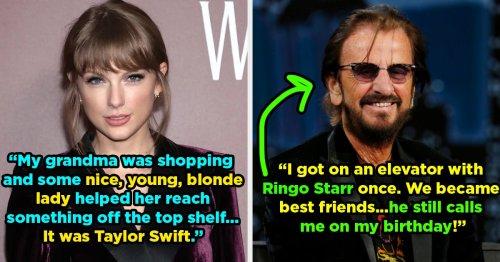 BuzzFeed News Reporter
The season finale of Euphoria hit our screens this week, and it has had a pretty mixed reaction, to say the least.
Fans of the show have accused its creator and writer, Sam Levinson, of leaving too many storylines unresolved, and are unimpressed that they now have to wait for Season 3's estimated 2024 release to get answers.
There was also confusion over Elliot's (Dominic Fike) four-minute musical performance, and several questions were raised about the fate of major characters.
Fezco, played by Angus Cloud, is one of the characters to have been left in limbo, with viewers last seeing him being taken away by a SWAT team while suffering a gunshot wound to his abdomen.
While it hasn't been confirmed, the assumption is that Fez will survive his injury, but whether he faces jail time over the raid on his house and the death of Custer remains to be seen.
One thing that viewers can be a little more sure of is the death of Fez's partner in crime, Ashtray, played by Javon Walton.
Ashtray met a grisly end after stabbing Custer in the throat and firing off a machine gun at authorities while hiding in the bathroom.
Viewers were heartbroken by the youngster's demise, but some of the more eagle-eyed among us weren't very surprised as they pointed out that Ashtray's fate had been obvious from the very first episode of Season 2.
Further hints were dropped both onscreen and offscreen over the past few weeks. Here we take a look at all of the clues that were missed.
As mentioned, Ashtray's premature death was basically confirmed in this season's first episode, which had Fez as the featured character.
In the episode, Rue's narration runs down details of Fez's upbringing, revealing that he was taken in by his grandma, Marie, as a child, and she is the one who introduced him to the drug trade.
Ashtray's origins are also confirmed in the episode, with Rue explaining that somebody left their baby boy with Marie as collateral but they never returned to claim him.
He got his name after he was caught eating Marie's old cigarettes from an ashtray as a toddler, and she and Fez took him under their wing and had him join their drugs business as soon as he was old enough.
Discussing Fez's relationship with Ashtray in the narration, Rue explains: "Ash was his brother. He loved him like a brother."
People have now pointed out that Rue's use of the past tense in this statement was a glaring clue that Ash would die, but most viewers didn't even pick up on it.
Posting a clip of this moment to TikTok, one fan wrote: "I never noticed she was talking in past tense, meaning that it was obvious he was going to die all along and no one knew."
@serafinahd
#foryoupage #euphoria
♬ original sound - eu4ria.editz
"Been saying this from the start," another claimed. While one more tagged a friend and boasted: "Told you, my detective skills."
One viewer argued that Rue always narrates in the past tense, but others pointed out that she only does this about events that have already occurred — not relationships or facts that would still be true at the time that she is speaking.
The original user replied: "It wouldn't be 'was' because even in past tense, if he was still [alive] he would still be [his] brother."
And another clarified: "She does, but we'd assume that if Ash was still alive at the time Rue was narrating, she would say 'Ash is his brother.'"
As if that wasn't enough, it has now been revealed that we were all-but-shown shown Ashtray's death in this episode in another subtle detail.
A flash of the character's final scene is depicted through a yellow haze as Rue explains Fez's childhood head injury.
"That was his first dark spot. He didn't really remember anything for at least two months," she says off-camera. "Just an occasional image, and an overwhelming fear about who was gonna take care of Ashtray."
In a blink-and-you'll-miss-it glimpse, Ashtray's face before the SWAT team shot him in the head appears onscreen, but of course viewers had no way of knowing the sad context behind this scene at the time.
It has also been argued that Fez and Ashtray's relationship being the focus of Episode 1 was a huge hint that the season would come full circle and end with its demise.
Tweeting before the finale aired, one fan observed: "Hear me out: Season 2 started odd with Fez & Ashtray. And I think it's ending with them… that first episode was emphasizing the connection between Fez & Ashtray. I think Ashtray gonna die & Fez going to jail."
Another called out the showrunner, writing: "Honestly I'm not surprised that Ashtray died. The first episode was really foreshadowing it with Fez talking about how important Ash is to him. Sam, you ain't slick!"
A third tweeted: "Y'all are acting so shocked about Ashtray dying like the first episode wasn't about how close they were use context clues bby."
Before the finale aired, it was more widely believed that Fez would be the character to die, especially when the trailer for Episode 8 was released and showed Fez seemingly in pain as he lay on the floor.
During Ashtray's final moments, Fez had told him to run away and that he'd take the rap for killing Custer, only for Ashtray to refuse and lock himself in the bathroom with his weapon.
It has now been pointed out that Ashtray has been incredibly protective of Fez throughout the season, so we should have known that he'd likely sacrifice himself before allowing anything to happen to his big brother.
Again, this was mostly reflected in the first episode of Season 2, with Ashtray killing Mouse with a hammer when he thought that Fez was in danger.
He is also the one to constantly monitor their home's CCTV, and the first to reach for a weapon when he thinks that they might be under threat. As a result, it's pretty safe to assume that as long as Ashtray was around, Fez would be safe.
"Ashtray makes sense imo, he's a literal child and in that situation he did everything for fez, he always did, even if it wasn't right, surrendering wasn't ever an option, he was loyal and protective and impulsive for fez to the end," one person tweeted.
A second agreed: "It's obvious gonna be him and not fez. He was always ready and protecting fez until the very end."
Others argued that the trailer was a red herring and appeared to make it too obvious that Fez would die, which meant that he probably wouldn't.
"I think they're tryna make it look obvious that something happens to Fez, but I think it's gonna be our beloved Ashtray 💔," a fan claimed.
Reacting to the trailer, another echoed: "Ok but fr if fez was actually dying they would not make it this obvious 😭 he probably just got shot or something trying to protect ashtray (who's really dying)."
There were some pretty big offscreen clues that Javon's time on Euphoria was coming to an end too.
Practically speaking, viewers claimed that the 15-year-old actor would visibly age too much in the time between filming Season 2 and Season 3, which would create continuity issues.
Season 2 picked up at the exact same point that Season 1 ended, and if the same is planned for Season 3 then the likelihood is that Javon would look much older this time around.
Javon has also spoken openly about focusing on other career paths while Season 2 has been on air. In January, it was announced that he will star in the third season of Umbrella Academy, and the actor is also a skilled boxer and gymnast.
Despite his success as an actor, Javon previously admitted that it is not his biggest priority, telling Whistle Sports: "My biggest goal is to go to the Olympics and I just wanna be known for all my sports."
Fans also noticed that Javon was the only major Euphoria cast member to not acknowledge that the show had been renewed for a third season earlier last month, which suggested that he won't be involved.
While the rest of the stars, including Angus, shared their excitement for Euphoria's future, Javon didn't comment, and many took this as confirmation that he will not be returning.
Despite this, the actor has teased that Ashtray might not be dead after all, telling Esquire: "I just hope he's alive. Because I'm sure he didn't just get shot one time by taking cover in the bathtub and getting shot through the wall."
But considering the last scene that we saw him in heavily implied that he got shot in the middle of his forehead at close range, I definitely won't be holding my breath for his return.