It's easy to avoid those common kitchen renovation mistakes when you plan ahead. Take this stunning kitchen; It's smack-bang in the middle of a room with doorways to two bedrooms and a bathroom opening directly onto one side.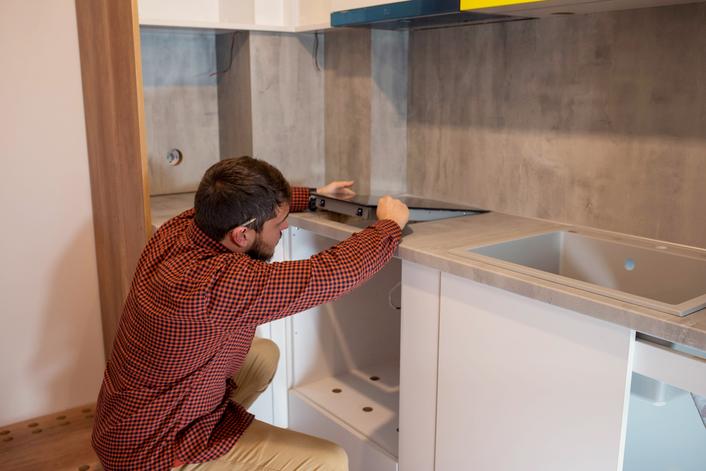 The lack of walls also limits the amount of kitchen storage, with no room for cabinets. So, what can be done? Simply build a wall to create a hallway for the bedrooms and bathroom, sectioning off that zone and adding structure to the kitchen.
This divider also increases the options for kitchen storage, making your kitchen more functional and user-friendly.
Hammer; bolster; power saw; nail gun and nails, to suit; chalk line; acrylic stud adhesive; fibre cement nails; construction adhesive; drill; 100mm batten screws; selfadhesive mesh jointing tape; base coat; plasterer's hawk; 100 and 250mm broadknife; metal external angles; spirit level; top coat; trowel; sanding float; sandpaper; 65mm, 28mm and 40mm wood screws; clamps; long straightedge; notched trowel; tile adhesive; tile nibblers; angle grinder with diamond blade; grout sponge; grout; sponge