Every week there are loads of interesting and beautiful properties listed for sale. Using data from Domain's research team, we've collated the most popular across Australia, looking at homes with the most clicks in each state.
This week's most popular homes include an architecturally-designed compound outside Byron, a dilapidated Edwardian home in Richmond and a unique offering off the Great Barrier Reef, ideal for keen anglers.
Here are the homes Aussies have been loving the most.
READ MORE: Derelict Sydney hoarder house set for auction with $2m guide
New South Wales
An architecturally-designed home dubbed a 'floating masterpiece' in Lennox Head is both the top clicking property in New South Wales and all of Australia.
Known as 'The Point', the compound takes in sweeping ocean vistas and is seeking offers above $25 million.
With a reputation as one of the Byron region's best homes, the luxury pad has been strategically built on the large 1140sqm lot to maximise its spectacular position and bring the ocean views inside.
Brought to you by
The super cool design is an "infinity home concept", making you feel as if you're floating over the ocean.
There are five bedrooms, four bathrooms, a 10-seat indoor cinema, six-car garage, home gym, three-level mirrored elevator on the premises and 13m heated infinity-edge pool with spa and bar.
To see the full listing, click here.
Victoria
An original Edwardian property located in a quiet street in Melbourne's coveted Richmond area has been the top clicker this week.
"Secure a small slice of historic Richmond and transform this once impressive residence into your dream home," the listing explains. "This project would suit creatives, innovators and designers who are itching for an architectural challenge".
The current layout includes three bedrooms, all with fireplaces and mantlepieces, as well as a courtyard with decent side access, tall ceilings and original stained glass.
For the full listing, click here.
READ MORE: Lush Mornington Peninsula farm boasts whopper asking price
Queensland
Between Townsville and Cairns in North Queensland, a humble home in Lucinda has taken the top spot for most-clicked listing in the Sunshine state.
This $480,000 listing is less about the home and more about the unique location promising paradise on your doorstep with access to world-class fishing and natural wonders.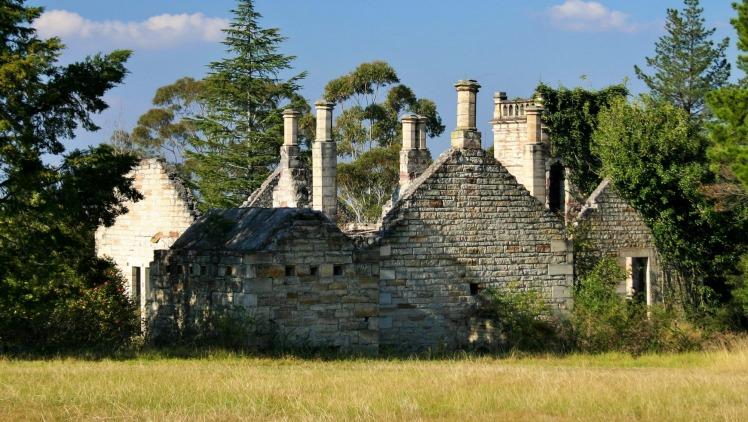 Directly opposite the southern tip of World Heritage-listed Hinchinbrook Island, Lucinda has a huge six-kilometre jetty stretching far out into the Coral Sea.
From the jetty, you can sometimes spot dugong and turtles, but the main activity is fishing. Lucinda is Shangri-La for keen anglers: mangrove jack, coral trout, big juicy mud crabs and the fighting barramundi are all in plentiful supply.
"Launch your boat from the revamped Dungeness and spend your days fishing the famous Hinchinbrook Channel or travel a little further to one of the reefs to catch a big red," says the listing.
The home comes with a large sheltered area out back "that will easily house your favorite toys," like a boat, jet ski and caravan. There are currently only three homes for sale in the town.
For the full listing, click here.
Australian Capital Territory
This post-war Modernist home in Yarralumla, near the embassy precinct in Canberra, took out the most viewed for the week.
"A spectacular example of Canberra's early modernist architecture, this 1957 split-level elongated L-shaped home has had a few lifestyle updates but largely retains its signature features," the listing says.
Set on a large 1530sqm block, features include a low-pitch gabled roof, broad eaves and characteristics of its creation era such as polished floorboards, raked ceilings in the formal dining and living rooms, and expansive full-height windows.
There's also a copper-surround fireplace in the living, and original hammered copper range hood in the kitchen.
The property sold at auction last weekend. For the full listing, click here.
READ MORE: The regional hotspots where city slickers are fleeing city life
South Australia
Down in South Australia, a two-bedroom waterfront unit has taken the cake for most popular listing. With an asking price of $399,000, it's now currently under offer.
The tightly held home is on well-regarded North Point Avenue, Lincoln Point. Sitting in the living area or lying in the master bedroom, you can see everything from the marina entrance to the recreational marina and the Marina Hotel.
For the full listing, click here.
Tasmania
A residential-commercial bundle on the Tasman Peninsula in Premaydena has sent mouses clicking with its potential.
Amid lush countryside and the shores of Impression Bay, the unique heritage listed property is a renovation project on 1100sqm block, asking $495,000.
The primary building features original fireplaces, natural timber floors and dado throughout, along with a lead light front entrance and 10-foot high ceilings.
"The residential building adjoins the original Premaydena Old Trading Store, which could be incorporated into the main building as part of a rejuvenated home or utilised as a separate retail space," the listing says.
For the full listing, click here.
Northern Territory
A Darwin home dubbed a "secret oasis that must be seen to be believed" has topped the NT listings this week.
Located in Nightcliff, the home is hidden from the street by exotic tropical gardens. Described as looking like a "Balinese resort," the residence offers great indoor-outdoor flow, including a main ensuite that's semi outdoor, with a rain shower over rock pebbles.
There are three bedrooms plus a free standing fourth bedroom on the large 1100sqm property.
It's currently for open negotiation, which closes tomorrow, with the current bid at $925,000. For the full listing, click here.
Western Australia
A Perth off-the-plan home with 8-star energy rating is clicking highest in WA this week.
Located in West Leederville, this modern street-front four-bedroom four-bathroom tri-level Green Title residence is within 6 minutes from the heart of the Perth CBD.
The architecturally designed eco home features with custom finishes and selections crafted by an award-winning interior designer, plus solar power panels, double glazing, waste water recycling and water-filtration.
For the full listing, click here.