Considering how much Maine real estate is going for these days, the price of the largest home for sale in Maine is actually somewhat reasonable.
According to Realtor.com, the truly massive Castine mansion encompasses 18,000 square feet and has 13 bedrooms and 15 bathrooms.Each of the bedrooms has its own bathroom.The mansion has several living rooms.There is also a well equipped pub with a large bar and lots of seating.
On the other side of the porta cache there is even a three room suite with field stone fireplaces, a bathroom, and small kitchen.The perfect place for your in-laws or a live-in caretaker for the estate.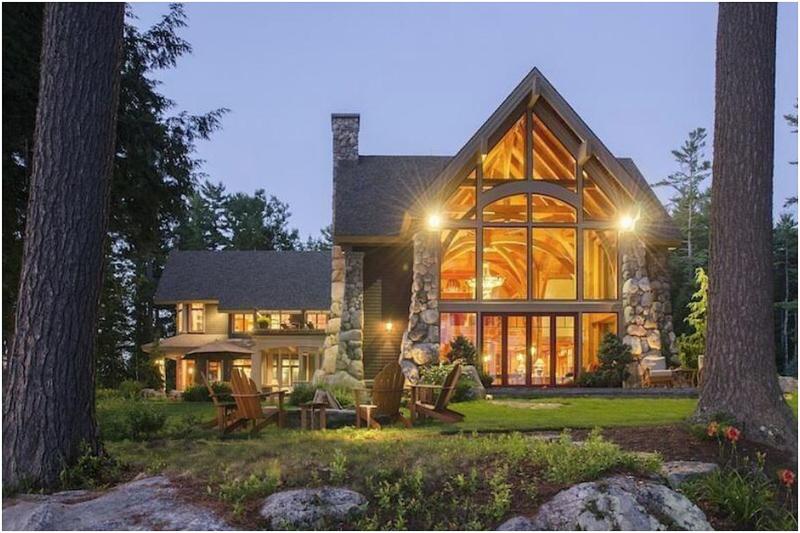 It may be kind of hard to grasp just how large 18,000 square feet is...It is about the size of 18 normal sized two bedroom apartments.
One of the really unique features of the sale is that all of the period furniture is included in the deal.Tables, chairs, sofas, four-poster beds, and more.
The property also has a 4 car garage.
While it was built as a vacation home for a wealthy man from Boston, and it is being sold as a single family home or vacation home, it could easily be turned into an inn or boutique hotel.
Located a short drive from all that Castine has to offer, it is also walking distance to Fort George and Dyce Head Lighthouse.
Castine Mansion
The massive mansion, located in Castine, encompasses 18,000 square feet!It has 13 bedrooms and 15 bathrooms.The current price is just over $1.2 million.Take a look
Interested in purchasing this amazing property?You better start saving your pennies because, while it is not the most expensive home for sale in Maine, it is not cheap.The current list price is $1,250,000.Assuming you put $250,000 down at closing, your monthly payment would be about $5,800.That would include principal, interest, insurance, and taxes.
The Most Affordable Towns & Cities In Maine