The festive season is here and that means it's time for renewal. Renewal of not just relationships and friendships, but also the home you live in. If you've been waiting to give your home a makeover, there can be no better time than this cheerful season. While we get ready to welcome the New Year, it is imperative that the choices we make are sustainable. And there's a perfect option out there.
Premium Plus by Century Prowud isthe trusted alternative to wood that seamlessly does the magic. Their unique wood-like look complements and completes all of your home's corners with grace and a touch of sustainability. Discover its age-old excellence before you begin planning your rooms' look.
Sustainability at the core
Century Prowud MDF, the wood of the future, is an innovative manufacturer of engineered wood that has gained a world-class reputation, owing to what it delivers – quality and looks. It is a part of the CenturyPly group, India's leading integrated wood panel company founded in 1986. And to keep up with a contemporary hour and its demands, the group has made an impressive beginning in high-quality MDF, and Particle board manufacturing.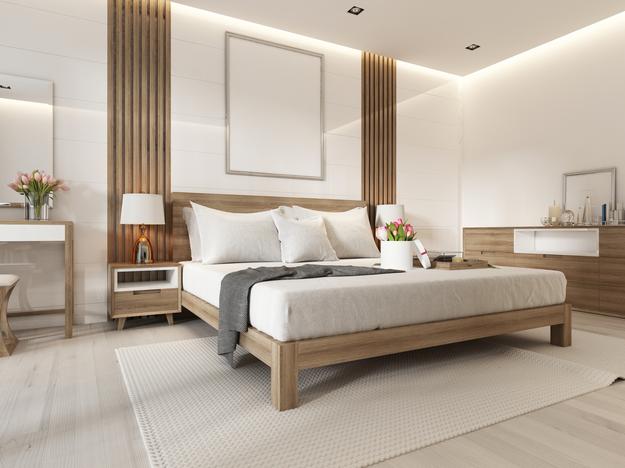 In the hour of environmental turmoil, engineering was required to develop a better alternative to wood– one that benefited the environment and one that met the consumers' needs. That's when MDF and Particle Board were manufactured with advanced technology and excellent aesthetics! Although it's sustainable, it doesn't compromise on being as stylish and workable as natural wood. Plus, it can do whatever wood can (name it, and it can be made with MDF!) From doors, partitions to anything else that has been made from wood can be constructed with MDF.
Who doesn't enjoy a relatively more friendly option? With a pathbreaking vision and commitment to meet consumers' diversified needs, Century Prowud's MDF also grew its range of offerings. They pioneered new technologies for the Indian market, set the bar higher, and stood a class-apart with their offerings.
The one-stop solution
Premium Plus, the one-stop solution for all your furniture and interiors, fulfils almost every criterion any customer could ask for. The range also comes with an added advantage of the 5-Year Warranty on it – so if you spill or scrape, the brand has got you all covered. Also, you get creative with Premium Plus for its perfect for creating durable furniture of all shapes and sizes. The COVID-19 pandemic situation posed a huge challenge for the world, as well as for the wood panel and decorative surface industry. Realizing the gravity of the situation, Century Prowud's R&D team toiled relentlessly and eventually came up with innovative Virokill. A nano-technology ingrained on the surfaces of Prelam MDF and Prelam Particle Board that enable them to kill 99.99% viruses that comes in contact with it.
Versatility that inspires
Century Prowud Premium Plus is highly versatile and suitable even for specialised applications requiring unique shapes or intricate designs. Its chipping-free edges can be easily carved and moulded, so if you're planning to pamper your artsy bones with a sustainable touch, you're at the right place. In addition, its superior technical features provide strength and durability even under harsh conditions. Each board's quality is checked at 128 individual points and comes with the assurance of uniform and high density, smoothness, and resistance to adverse environments. The ultra-smooth surfaces are perfect for painting, polishing, and providing a high gloss finish. Its smoothness also makes it the ideal substrate for laminates and veneers. So, irrespective of your preference, this brand has a plethora of creative slates to choose from – with varying thickness and the standard size, 2440mm x 1220mm.
The high moisture resistance properties of Century Prowud Premium Plus make it perfect for use in even damp and humid conditions. These panels are most suitable for kitchens, bathroom furniture applications, wall panelling, furniture making, washrooms, and door manufacturing. The high-density, high moisture-resistant MDF is designed for interior applications where moisture is a concern. It is engineered to resist elevated moisture and humidity that is generally found in sink bases, dishwasher enclosures, laundry areas, bathroom cabinets, kitchen cabinets, window boards, and outdoor furniture.Century Prowud Premium Plus provides performance that even the wood would envy. The high uniform and high-density MDF boards are very compact with uniform fibre density throughout. Their homogeneous construction makes them suitable for consistent application. Apart from providing resistance to adverse environments like heat and humidity, Premium Plus also has the power to fight all the attackers like borers & termites. Thus, ensuring greater durability.
And what's the best part? The Indian Green Building Council also accredits all Century Prowud products. Their recognised and certified products speak for itself; they're certified by:FSC, TSCA Title VI, ISI.
When you're on the hunt for the perfect alternative to wood in town, you know where to stop and shop!