After literally spending most of his life involved in the radio station, Cody Joseph, 36, of Yucca Valley has been named as the Program Director for Z107.7 FM Radio. Station General Manager Cindy Daigneault made the announcement in the wake of the recent retirement of former Program Director and station founder Gary Daigneault.
Cody was three years old when his family licensed and built Z107.7 in 1988, the station went on the air on July 15, 1989. He was six when the Landers Earthquake hit and spent days running phone messages into the airstaff tasked with emergency announcements and organizing relief supplies. At 12 he was already a familiar sight at the Joshua Tree studios, helping out with projects and assigned to various station tasks. Joseph began working on the air in 2000 at 15 and, after completing the Morongo Unified ROP Broadcasting class, began a regular air shift at 16.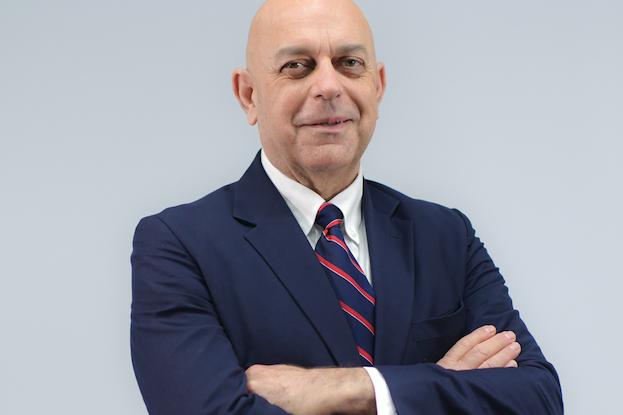 After graduation from Joshua Springs High School, Joseph attended Pasadena City College with a brief stint as a paid intern at the radio station KPCC. He went on to UNLV and then an institution that specialized in the industry, earning an Associate in Arts degree in electrical engineering.
Returning home, he came back to the family business, now as the Operations Manager and Assistant Engineer. Settling in, he married Charity Bishop in 2012, they have three children: Caden, seven, Cordelia, four, and Claire, two. The family lives in Yucca Valley. He is active on and offstage at Theatre 29, appearing most recently as the man-eating plant, Audrey 2, in "Little Shop of Horrors", and a member of the "Baker's Dozen" Improv Troupe.
Joseph treated the substantial promotion with his usual wry humor, saying, "I'm told it's a job, but I have been here so long it is an extension of who I am. I don't even know if I know how to do anything else. I enjoy doing this, I don't want to get a real job."
With Daigneault retiring after 32 years, Cody stepped in and has partnered with News Director Cassidy Taylor as the co-host of the popular "Z107.7 Morning Show with Cody and Cassidy".