A unique learning opportunity will be coming to Lamar Community College in early April.The LCC rodeo team is sponsoring the goat tying clinic, with their own Ashten Marchant teaching.
Marchant will help young rodeo students learn or expand their goat tying skills in a two-day skill-building clinic to be held on April 1-2 in the LCC Rodeo Arena.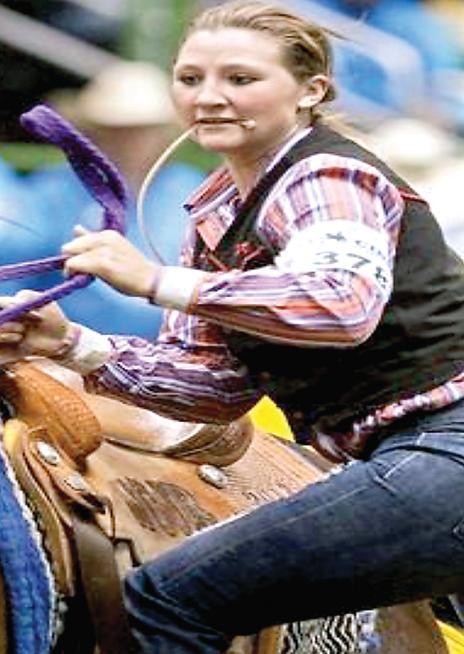 To ensure quality instruction and plenty of one-on-one time, the course is limited to twelve students.Anyone interested in attending the clinic is encouraged to reserve their spot as soon as possible. Cost to attend is $150 with a $50 deposit due on March 17th.
"Ashten has plenty of experience to share," commented LCC Head Coach Fred Sherwood."She qualified for the College National Finals last year and is doing well now.We had the opportunity to host a clinic for younger girls in the area to learn goat tying and I'm sure she can help them a lot."
Including competing in the 2015 College National Finals Rodeo, Marchant was the 2013 Wyoming State Goat Tying Champion.She continues her college rodeo success this year as she sits in fourth place in goat tying in the NIRA's Central Rocky Mountain Region.
For additional information or to reserve a spot, contact Ashten Marchant at 307.629.1772.