One of the key components to having the best-dressed house on the street this Christmas is the addition of solar Christmas lights. The more eco-friendly option, they come in a range of shapes and designs that can adorn your doors, walls, windows and front garden.
Outdoor solar Christmas lights will reduce the amount of energy you use at Christmas and, in turn, save you money on your electricity bill. We should all be considering ways to make Christmas more sustainable this year and solar Christmas lights are a great way to reduce your festive carbon footprint.
Solar-powered LED lights have become one of the most popular choices for lighting up a garden at Christmas. You can choose from traditional string lights, fairy lights, copper wire lights, and icicle lights when going electric-free this year.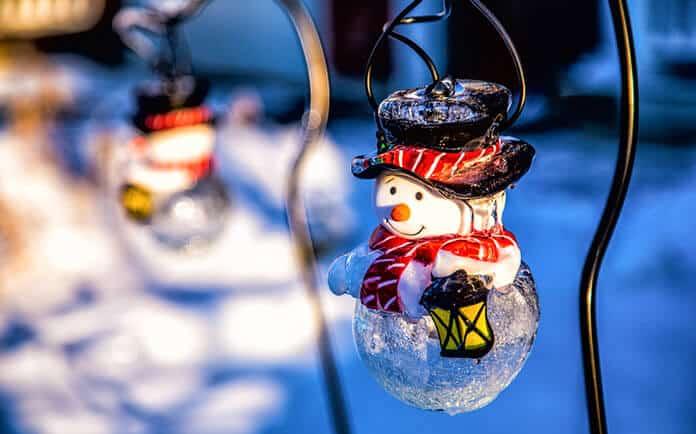 Solar Christmas lights also come in a range of colours – including soft white, bright blue or traditional red and green – making them the perfect option for bringing your outdoor display to life.
Buying new Christmas decorations may seem unnecessary when you have a box of perfectly good ones sitting at home. But, when it is time to replace old lights that no longer work, investing in solar Christmas lights will save you money on your energy bills in the long term. These eco-friendly alternatives can also last longer, with less wiring to worry about.
Solar Christmas lights are good for the environment. They will help reduce your carbon footprint without taking away from your festive display. The use of LED bulbs will also use less energy, produce less heat, charge more rapidly, and last longer than incandescent bulbs.
Solar-powered products allow you to be more creative when lighting up your garden for Christmas. Gone are the days of being restricted by outdoor plug sockets. You will have the freedom to hang your lights where you choose and brighten every corner of your garden.
Solar Christmas lights work best when the charging panel is positioned in a sunny spot. If you have wintery weather while your solar Christmas lights are in place, it's also important to wipe away snow from the top of the panel to ensure your Christmas lights are charging. With that in mind, it might be better to place them away from a tree which could drop leaves, snow and garden debris onto the panel.