In late 1998, a bunch of nerds gathered for beers at Denver's Wynkoop Brewing Co. They represented agencies big and small from around the state dedicated to preserving history.
"It was a pretty lively conversation from the very beginning," one in attendance, Kim Grant, recalls.
It was the very beginning of what would be the Endangered Places Program under Colorado Preservation Inc. (CPI), a nonprofit founded in 1984. Ideas discussed over those brews contributed to what is now a flagship initiative by the agency.
CPI is celebrating 25 years of saving sites once feared to be forever lost — a quarter-century of annually listing endangered places scattered around the state and finding the money and people power to restore them.
"I think people in Colorado care about these places, and I think they understand how they help distinguish one community from another," says Grant, director of the Endangered Places Program. "Saving them helps reinforce that unique identity of communities around the state."
Nominated by worried individuals and organizations in every corner of Colorado, the CPI board has listed 130 endangered places over the program's history. Fifty-four have been counted as "saved," 49 are considered "in progress," and 20 are under "alert" status, a category for newly listed sites. Seven have been lost.
They are an abandoned variety: houses of early settlers, houses of worship, mining centers, schools, stores, cemeteries, theaters, barns, bridges and more. Their threats are varied, from the harsh environments of the high plains and mountains, to development pressures, to general neglect.
Saving them often takes several years, however long it takes to rally partners, acquire grants and complete careful stabilizations and renovations. Some jobs might require close to $100,000, others much more than $1 million, Grant said.
It's people at the center, he said.
"I think people are concerned about the pace of change in modern society and watching things being erased from the landscape," he said. "A program like this causes people to stop for a moment and reflect on what's really of value."
Here's a glimpse at the program's success: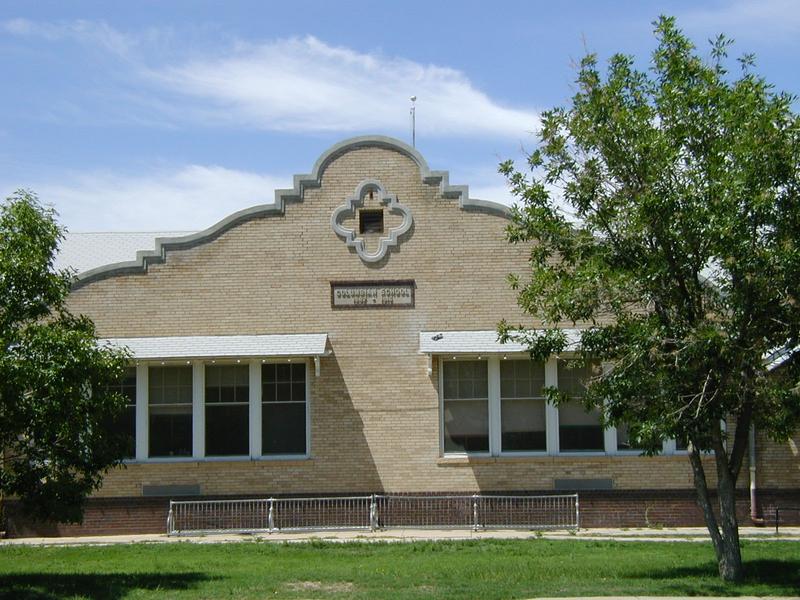 CPI had its eye on this site in southeast Colorado long before the recent movement for National Park Service protection. Since being listed as endangered in 2001, the painful past here in Prowers County has become widely known: At the dawn of World War II, thousands of Japanese Americans were forced into the internment camp known as Amache.
Barracks have been restored, along with a recreation center, guard tower and water tower.
High in the mountains of Park County, CPI considers the tiny town of Como a continuing success story in conservation. Listed as endangered in 2006 and deemed "saved" in 2015, the organization's focus has been the depot, one building lasting from the old Denver, South Park and Pacific Railroad hub.
Additional tracks were recently laid outside the building.
The white structure is hard to miss on Main Street of Yampa, in northwest Colorado. Thanks in part to funding that followed its endangered listing 10 years ago, the building dating back to 1903 looks almost new.
It operated as a general store through the heyday of farming until closing in 1964. After decades of deterioration, Crossan's Market has new life as a visitor center and town hall.
When the one numbered .04 stopped running in 1950, so ended Denver's glory days of streetcar travel. Streetcar .04 was the last of its kind.
It was found "near ruinous" when it landed on the endangered list in 2015. Now it has been restored and is set to be memorialized, with plans for display in Olde Town Arvada.
West of Pueblo, Charles Goodnight's old barn along the Arkansas River was worthy of National Register of Historic Places designation in 1974. This was the northern headquarters of the Goodnight-Loving Trail, which pioneered the cattle industry in Colorado.
CPI joined forces with local and statewide teams in 2002 to return the barn to rightful condition. Public events celebrating the barn's heritage are anticipated this year.
On the town's first square mile platted by founder George Crawford, land was deeded to "the black citizens of Grand Junction" in 1883. It took financial sacrifices and hard work for those citizens to build Handy Chapel nine years later.
The Endangered Places Program came to some assistance in 2011. A weekend workshop was spent figuring out how to replace the cedar shingle roof, stabilizing the front porch, securing windows and doors and other maintenance.
Of the 104 flumes built in the 1890s as part of the Montezuma Valley's irrigation system, McElmo is the last surviving. The anchored, wooden structure finds itself by U.S. 160 through the state's arid southwest, stretching as a testament to the water diversion that brought life to Cortez and surrounding fields.
A parking lot and interpretive stop was created in 2016, five years after the flume was listed as endangered.