Brass brings a warm, burnished glow to household items—everything from switch plates and door knockers to bathroom fixtures, furniture, and even kitchen utensils. A strong and corrosion-resistant metal, brass is a relatively inexpensive alloy made from zinc and copper. On account of its bright, golden color, the material has long been a favorite material in home design. However, like any metal, brass can become dull and tarnished over time. Fortunately, with only a little bit of knowledge—and some elbow grease, too—you can learn how to clean brass and keep it clean for the long haul. Believe it or not, many effective brass-cleaning products are already in your kitchen!
Note: The first thing you need to determine is whether the item you wish to clean is, indeed, brass. Though it may look like solid brass, it may in fact be brass-plated steel, zinc, or cast iron. The easiest way to check? Place a small magnet on the metal. Magnets will not stick to solid brass. So if the magnet sticks, the piece is brass-plated. Plated items can be cleaned with hot soapy water, but rubbing or polishing them too aggressively can remove the brass plating, so proceed with caution.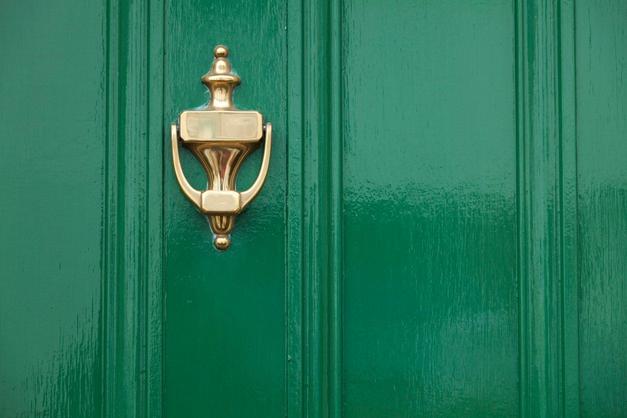 There are numerous ways to clean solid brass. Your approach should depending on the level of dust, dirt, or tarnish that has built up. Here are a few tips and techniques:
Photo: istockphoto.com
Mistakes to Avoid
There are a few areas of concern that you should be aware of when it comes to polishing and cleaning brass:
Regular cleaning and polishing with a microfiber cloth will help keep dust and dirt from accumulating and keep your brass accents lovely and lustrous.