Salts Mill in West Yorkshire has been converted into a retail and leisure space
Repurposing historic mills in Yorkshire could provide nearly 9,000 homes, Historic England has said.
There are currently 237 vacant and underused mills in the region which could become "wonderful homes, workplaces and cultural spaces", the organisation said in a new report.
It said that refurbishing the buildings also offered a greener alternative to new-build developments.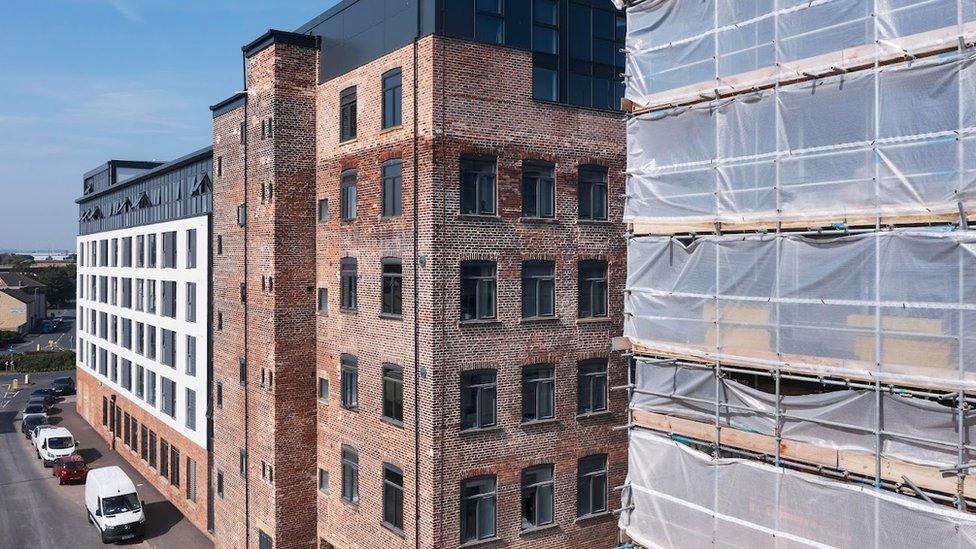 The report, which has been presented to the Northern Culture All-Party Parliamentary Group, said there was also space for 15,400 homes on land surrounding the sites, and enough space in existing mills for almost 30,000 jobs if transformed into workspaces. They contain more than eight million sq ft of unused floor space, the re[ort added.
>> Technical Study: David Morley Architects converts a Bradford mill for Urban Splash
>> Also read: Chetwoods to refurb listed Leeds mill
>> Also reaad: Hawkins Brown to build next to Chipperfield in Wakefield
Historic England's Trevor Mitchell described mills as "such an important part of our history, culture and landscape"..
Conservative MP Jason McCartney, the group's vice chair, told the BBC that conversions could "make a valuable contribution to the community".
Acre Mill, which is located in McCartney's constituency, has been redeveloped into the NHS Outpatients Department for Huddersfield Royal Infirmary.