CRANSTON, R.I. – Original paintings by Narayan Shridhar Bendre (India, 1910-1992), Ludwig Bemelmans (N.Y./France, 1898-1962) and Joseph Farquharson (U.K./Scotland, 1846-1934) are the expected headliners in an Estate Fine Art & Antiques online auction scheduled for Monday, April 4th, beginning at 6 pm Eastern time, by Bruneau & Co. Auctioneers, based in Cranston.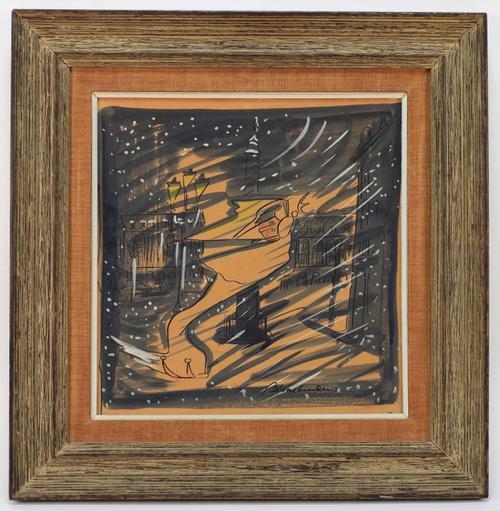 There will be no live in-gallery bidding for the sale, which features 300 lots from prominent estates and collections. "This auction has a well-rounded group of interesting items from New England estates," said Kevin Bruneau, Bruneau & Co's president and an auctioneer. "A wonderful selection of Indian paintings will be led by modern artist Narayan Shridhar Bendre."
The Bendre work is an oil on canvas outdoor genre painting depicting a girl on a tree swing with another seated at the base of the trunk looking after two young children. The painting, nicely housed in a 31 ¼ inch by 36 ¾ inch frame, is artist signed lower right and should gavel for $40,000-$50,000. It's a fine example from a revered landscape artist.
Bendre originally studied at the State Art School before getting his Government Diploma in Art in Mumbai. He followed the Indore School and received a Silver Medal of Art from the Bombay Art Society in 1934, followed by a Gold Medal in 1941. Bendre taught at the Baroda's Faculty of Fine Arts and was a member of the Progressive Artists Group.