ICYMI: Chip and Joanna Gaines revealed that they're rebooting Fixer Upper after the fifth (and supposedly final) season aired on HGTV two years ago. The surprise announcement has us thinking about the logistics of the show in terms of the homeowners—in particular, do they get to keep the furniture in Fixer Upper?
Keep reading for all the deets.
1. Do they get to keep the furniture in Fixer Upper?
In short, the answer is no. The couple (or person) is required to either purchase the pieces from HGTV or return them after filming wraps. This includes everything from the giant clocks and the modern chairs to the small trinkets Joanna uses to decorate the kitchen countertop.
Of course, there are a few exceptions to this rule. First, Joanna sometimes gifts the homeowners a piece or two from the staging. This is usually a refurbished item or a personal touch that speaks to the clients, but it's not guaranteed.
Second, no one walks away totally empty handed. When Fixer Upper aired on HGTV, each couple was gifted one big ticket item following the renovation. Although the homeowners were responsible for paying for their own demolition, the network covered the cost of one piece, which could have included anything from a dining room table to a large sectional couch.
It's important to point out that this tradition might change when Fixer Upper gets rebooted by the Magnolia Network. We hope Chip and Jo carry on the legacy, but that's showbiz, baby.
2. Do the homeowners pay Chip & Joanna?
Nope. The homeowners aren't required to pay Chip and Joanna for their design services, since HGTV covers the talent fee. Although the network doesn't front the renovations, it's still a pretty good bargain, since they basically get a full-blown renovation at cost.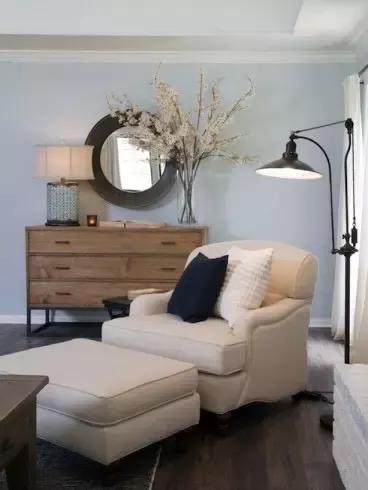 3. Does every room get renovated?
Not really, since Chip and Joanna typically focus on one area of the house (i.e. the living room and kitchen). While every room undergoes a brief touch up, it may be as simple as applying a new coat of paint or replacing the carpet. These smaller spaces are then used to store camera equipment, furniture and boxes, so they won't be seen on camera. Think of it as the TV version of hoarding.
4. How does someone apply for Fixer Upper?
Applications are open to the public, but there are several requirements that one must meet in order to apply for Fixer Upper. First of all, applicants must be located no more than 40 miles outside of Waco, Texas.
If they don't already have a home, they must be ready to buy one, just as long as it falls between these guidelines: The purchase price must be under $200,000, and the residence must require at least $30,000 in renovations.
5. Did Chip & Jo have to audition for Fixer Upper?
Yes! They had to audition, and they almost didn't get the job. Although HGTV liked the couple, they weren't fully convinced of their TV potential. That all changed when Chip offered to move the family into a houseboat during renovations, allowing the network to see his quirky side. Thankfully, Jo reeled him in, and the rest is HGTV history.
6. What is Fixer Upper about?
The series follows Chip and Joanna Gaines, a husband and wife duo who have mastered the art of flipping houses. Each episode features the duo teaming up with a new set of homeowners to turn their fixer upper into a worthy investment.
Fixer Upper originally premiered on HGTV in 2013 and ran for five successful seasons until airing its final episode in 2018 (or so we thought). At the time, the show was the number-one unscripted series across all networks, with a cool 75 million people tuning into the final season.
Last month, the couple announced that Fixer Upper is returning for more episodes. The new season will be broadcast exclusively through the couple's company, Magnolia Network, which is set to premiere sometime in 2021.
"The day we wrapped our final episode of Fixer Upper, we really believed it was a chapter closed. We knew we needed a break and a moment to catch our breath. But we also knew we weren't done dreaming about ways to make old things new again," the couple said in a statement.
According to Allison Page (president of Magnolia Network), the reboot was a no-brainer. "We are thrilled to welcome back the very show that introduced us all to Chip and Jo in the first place," she said. "Fixer Upper is a cultural phenomenon that took an entire programming category by storm when it launched in 2013, and we can think of no better way to launch this network."
If you need us, we'll be trying to convince our significant other to pick up and move to Waco.
RELATED: And the New Host of 'Extreme Makeover: Home Edition' on HGTV Is…Jesse Tyler Ferguson