Governor Kathy Hochul today announced the significant expansion of Moog Inc. in Western New York, creating up to 500 new jobs in the local aerospace industry with the addition of new high-tech manufacturing equipment. Moog, headquartered in East Aurora, is one of the region's largest employers with more than 3,500 employees in Western New York. The $25 million investment by one of the world's leading manufacturers of precision control components and systems further fuels Moog's continued success in New York State. Programs that will be supported by the project include the F-35 Joint Strike Fighter, V-22 Osprey tiltrotor, full flight training simulators, and hardware for satellites and NASA programs.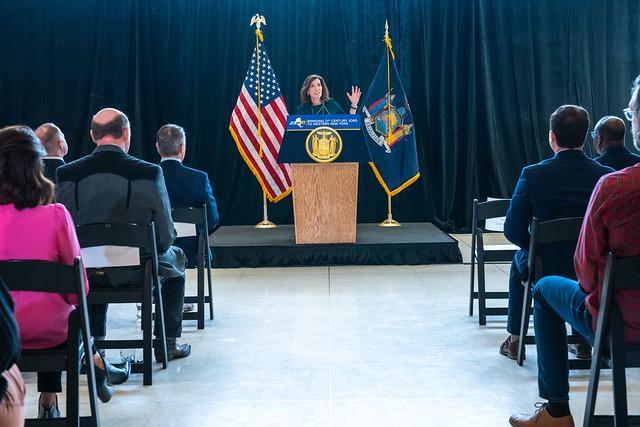 "New York is committed to helping companies like Moog invest in Western New York and expand their state-of-the-art facilities to generate new high-paying jobs in the region," Governor Hochul said. "When it comes to economic development we have one goal: to be the most business- and worker-friendly state in the nation. This latest expansion by Moog creating up to 500 new jobs is evidence of New York's thriving manufacturing sector and is a testament to our successful efforts to rebuild and revitalize our state's economy."
Even with the challenges presented by the pandemic, the aerospace systems and components manufacturer continues to grow and invest in facility expansion, renovations, and capital equipment. The $25 million project will include building renovations and the purchase and installation of high-tech machinery, equipment, furniture and fixtures. The project will provide additional manufacturing space with some mixed-use areas for research, development and support staff on its East Aurora campus.