Texas is apparently big enough for two Nebraska Furniture Marts.
NFM is planning to be part of a $400 million development that includes a new convention center outside Austin in Cedar Park.
The Cedar Park City Council approved the plans Thursday night and said terms of the agreement call for NFM to anchor the development. A firm timetable isn't yet confirmed, but construction could begin as soon as 2024, an NFM spokesman said.
The 117-acre project at 750 E. New Hope Drive includes a 30,000-square-foot convention center, a 250-room hotel, 250,000 square feet of commercial buildings and the 500,000-square-foot NFM with its 700,000-square-foot warehouse attached.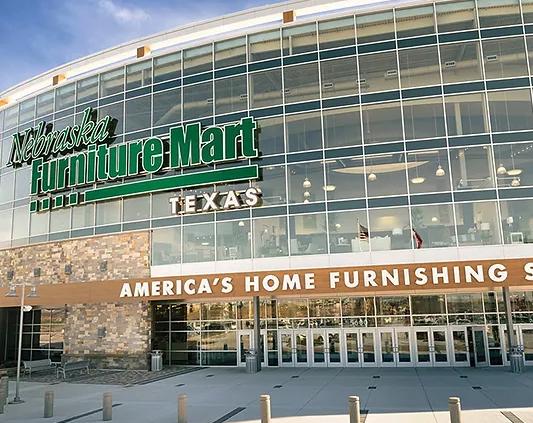 NFM chief strategy and development officer Jeff Lind said the company considers the "quality of life and vibrancy" of a community when picking new locations.
Under terms of the agreement with the city, the developer, CPM Development LLC, will invest a minimum of $400 million to build the development, which must generate a minimum of $450 million a year in sales and create at least 725 jobs within the first year of opening.
The city estimated that it will receive $435 million in new tax revenue over 25 years. In return, Cedar Park will issue a maximum of $45 million of tax rebates to CPM.
NFM is owned by Warren Buffett's Berkshire Hathaway conglomerate. CPM Development is a fully owned subsidiary of NFM.
The Cedar Park project is smaller than the 433-acre, $1.5 billion Grandscape development in The Colony that's anchored by NFM. The giant furniture store opened in 2015 and slowly the rest of the development has been taking shape with additional restaurants, hotels, entertainment, a high-rise apartment building and Texas' first Scheels, a 331,000-square-foot sporting goods superstore.
Twitter: @MariaHalkias
Looking for more retail coverage? Click here to read all retail news and updates.Click here to subscribe to D-FW Retail and more newsletters fromThe Dallas Morning News.