A summary of the latest Islamic lifestyle news from around the world.
Marvel to release its first Muslim superhero series
Marvel Comics is releasing its first Muslim superhero TV series, Ms. Marvel, in June on streaming platform DisneyPlus, reported the Khaleej Times. Pakistani-Canadian actress Iman Vellani has been cast as Muslim-American teenage superhero Kamala Khan. Set in New Jersey, the superhero joins forces with other Marvel heroes to save the day. The series was created by British Muslim screenwriter Bisha K Ali, while one of the directors is Emmy Award-winning Pakistani-Canadian filmmaker Sharmeen Obaid-Chinoy. The TV series is based on a comic released in 2014.
Umm Kulthum musical to be staged at Dubai Opera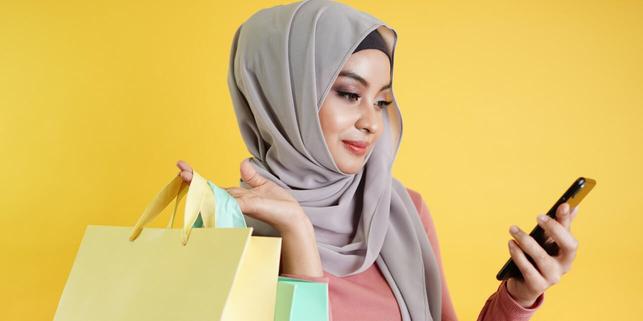 A musical about Egypt's most famous singer, Umm Kulthum is to be staged at the Dubai Opera from 3 to 5 May during the Eid Al Fitr holidays, reported The National. The musical premiered in London in 2020, and was written by Saudi Arabian Mona Khashoggi. It covers the singer's five decades on the stage, which began in the 1920s, starting with her life in rural Egypt. Umm Kulthum was dubbed the "lady of Arabic song" and "Egypt's fourth pyramid".
Academic blasts exploitation in Indonesia's modest fashion sector
Research by Annisa R. Beta, an academic at the University of Melbourne, Australia, has criticised the working conditions of Indonesian labourers in the modest fashion industry. In an article in The Conversation, Beta's research shows that female workers in home-based garment workshops, or konveksi labourers, make around Indonesian Rupiah 500,000 ($35) a month, below the average wage of Rp 1.4 million ($97.8). "My study finds young middle-class women working in the Islamic fashion industry in Indonesia support the concept of "ethical entrepreneurship". The designers conflate ethical entrepreneurship with promoting symbolic Islamic lifestyle through business. Ethical entrepreneurship justifies their success while sidelining the condition of labourers." She added that the "public pay less attention to the continuous exploitation of textile and konveksi workers than to the international careers of young Islamic fashion designers."
Beta called on designers to improve working conditions and wages, stating that "fairness is a central issue in the Islamic framework of labour. Islam treats workers as equal partners; thus, their welfare needs to be the designers' priority."
Iran opens foundation to bolster public awareness of art and nastaliq calligraphy
Artists and calligraphers launched the Mahestan-e Honar Foundation to improve public knowledge of art, reported the Tehran Times. The foundation's first programme is to be "Iranian Art, Global Citizen" and to have the Iranian calligraphy style, nastaliq, registered with UNESCO. The foundation also aims at improving home décor. "Iranian people usually exploit carpets, furniture and machine-made sculptures to decorate their dwellings, but we have plans to divert their attention away from these items and encourage them to use artworks in decorating their residences," Javad Bakhtiari, the foundation's director, is quoted as saying. The foundation will launch the annual Mahestan Awards to honor artists every year, and is to evaluate the genuineness of artworks before auctions to prevent counterfeits.
Mexico's Playa Hotels & Resorts to open in Saudi Arabia
Hotel developers Playa Hotels & Resorts signed a framework agreement with Saudi Arabia's Tourism Development Fund for its first property outside of the Americas, reported MSN. It will be the kingdom's first all-inclusive resorts, with food, entertainment and activities provided as part of a package. Saudi Arabia aims to attract 100 million tourists a year as part of its Vision 2030 diversification programme.