indian product designer namit khanna was inspired by spiders or what he calls the 'dexterous architect' for his latest chair design. 'spidey' is a caviar black iron chair with legs like a spider and a seat like a spider web.
all images courtesy of namit khanna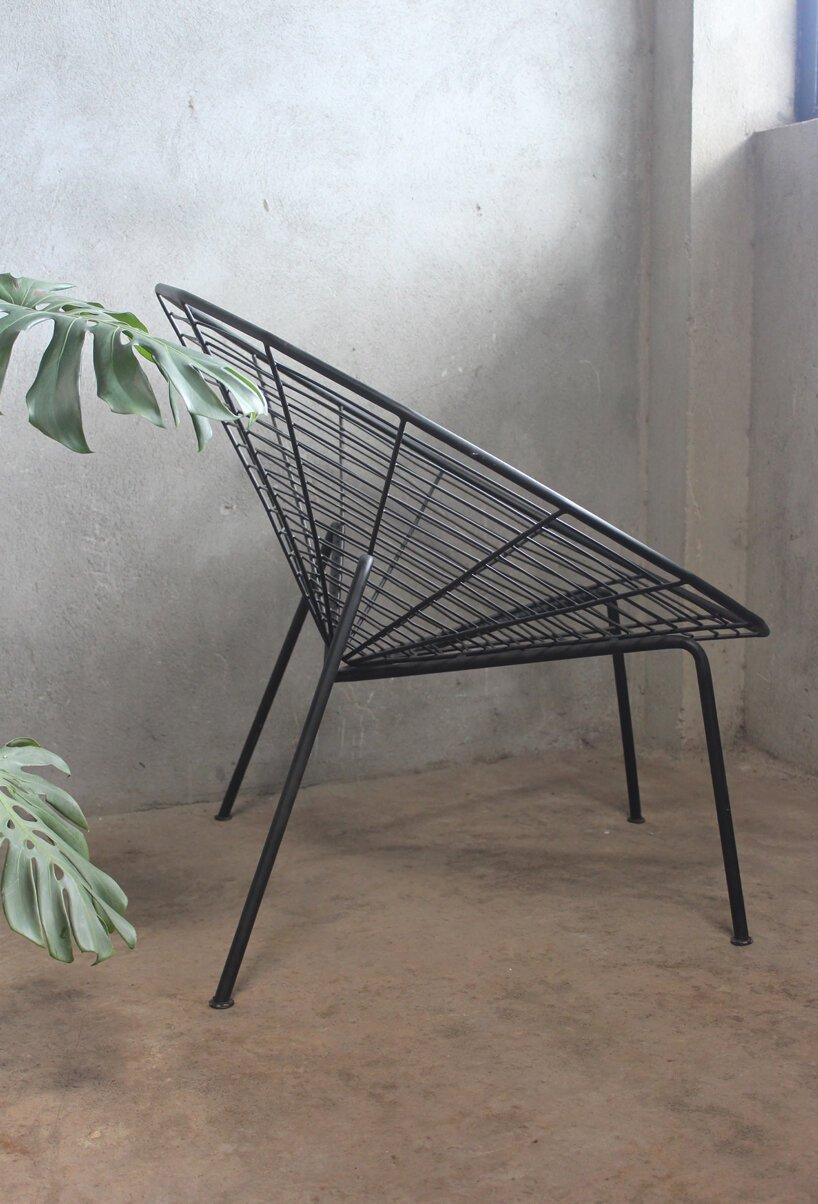 namit khanna designed this minimal chair to be suitable for indoor and outdoor use. it is handcrafted in india and made of black iron rods with different thicknesses. the chair is designed with the aim to provide comfort and maximize the user's productivity all while having an edgy and unique look.
as the designer himself said 'it is truly impossible not to be inspired by the simple wonder of nature's most brilliant, most dexterous yet tiniest architects. spidey invites you to sit back and explore the whimsical. why do we call it the spidey? because this is the one you'll love getting webbed in'. namit graduated as a product designer in italy. he has a passion for minimalism, and approaches design with a keen eye for unusual perspectives, turning them into objects that are at once minimal and elegant.
project info:
name: spidey
designer: namit khanna