A rare vintage Lamborghini stored in a Lake District barn for over 30 years is in pole position to become the top selling lot in Mitchells' next Antiques & Fine Art Sale, which will be held from Wednesday March 23 to Friday March 25.
The 1973 Lamborghini Espada Series 3 is a rare model with only 1,600 ever produced over a 10-year production run.
White with a blue leather interior and 44,461 miles on the clock, the car is a true barn find having been stored for over 30 years in a Lake District barn.
It featured on the The Late Brake Show on YouTube.
The vehicle requires full restoration and is expected to sell for £20,000 to £30,000 due to its rarity.
Mitchells' highlights
Other highlights among the 1,850 lots for sale include a fine Georgian mahogany breakfront bookcase of small proportions with an estimate of £6,000- £8,000, an early 18th century walnut marquetry longcase clock by Stockar London valued at £2,500-£3,000 and a pair of 19th century Regency-style stools which could make £1,000-£1,500.
Other fine furniture for sale includes a 19th century French marquetry bureau plat with an estimate of £1,000- £1,500, a pair of Queen Anne-style wing easy chairs and a large pair of Regency-style settees with down filling and carved and turned legs with brass castors which could both make £600-£800 for the pair.
Click here to see the fully illustrated catalogue at www.the-saleroom.com/Mitchells
The jewellery section includes a platinum three stone emerald cut diamond ring, the central stone 1.5cts, which is expected to make £4,000-£6,000. An exquisite 14ct gold three tone gold Milanese bracelet weighing 76.4 grams could make £1,200-£1,500. Click here to see the fully illustrated catalogue for all lots.
Paintings
Highlights among the pictures are a Percy Kelly watercolour High Road above Lorton Vale Cumberland measuring 13cm x 21cm with an estimate of £500-£800.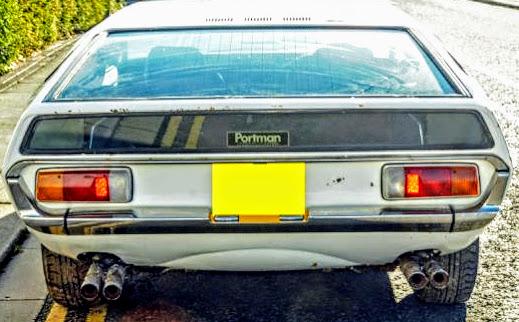 A Robert Cleminson (active 1864-1903) oil on canvas of an otter family with bird of prey by loch is valued at £400-£600 and a Dutch oil on canvas by Hermanus Koekkoek (1815-1882) of a gunboat and other vessels could make £300-£500.
Of local historical interest is an oil on canvas portrait by TH Smith of Miss Wrigley, who was a backer of Britain's motor racing scene in the 1930s. She later became Mrs Marjorie Hall-Smith and lived at Ellerslie House in Gosforth and her portrait has an estimate of £400-£600.
Click here to see the fully illustrated catalogue at www.the-saleroom.com/Mitchells
Also of local historical interest is a 4,000-year-old Neolithic axe head from Scafell Pike with associated provenance worth £70-£100 and an interesting George III map of Cumberland by Thomas Donald 1783 valued at £200-£300.
The ceramics section features an extensive Copeland Spode dinner service which could make £400-£600 and a large studio pottery bowl by Edward Hughes (1953-2005) from a collection of studio pottery which also features Guy James Holder, Karen Bunting, Mike Dodd, Jim Malone, William Plumptre, Richard Dick and Barbara Wright with estimates ranging from £30-£300.
Click here to see the fully illustrated catalogue at www.the-saleroom.com/Mitchells
What will be sold when at the fine art and antiques sale?
Day one on Wednesday March 23 will include Asian art, ceramics and glassware, jewellery, watches, pocket watches and coins and silver and allied wares.
Day two on Thursday March 24 will include paintings, drawings and prints, objects d'art, collectors' items and metalware and textiles.
Day three of the sale, on Friday March 25, will include table boxes, wall clocks, barometers and mirrors, furniture, the Lamborghini, longcase clocks and dining tables.
Lots will be on view in the saleroom on Sunday March 20, 10am to 3pm, Monday March 21 and Tuesday March 22 from 10am to 5pm and throughout each sale day.
How do I find out more about Mitchells' fine art and antiques sale?
A fully illustrated catalogue can also be viewed at www.the-saleroom.com/Mitchells where you can also register to bid live during all Mitchells sales or leave automatic bids in advance.
Those unable to attend the sale can also arrange to bid by telephone or leave advance bids by commission before the sale.
Anyone requiring further information about lots featured in the auction should contact auctioneer Mark Wise on 01900 827800.
When is the next sale at Mitchells?
Mitchells' Country Sporting Sale will be held from Wednesday April 27 to Friday April 29.